BPA designs self-funded health plans to meet the specific needs of your workforce as well as the financial goals of your organization. Our winning approach combines personalized service, plan customization and industry expertise with innovative management technology and leading vendors to provide a benefits package that provides exceptional care and value.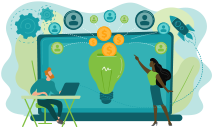 Self-Funding
Self-funding gives organizations additional cost-saving opportunities through increased flexibility in their plan designs. BPA offers several self-funded solutions including:
Health Benefits
Dental Benefits
Vision Care Benefits
Level Funding
Level Funding offers the flexibility of self-funding along with the predictable monthly payments of fully insured arrangements. Each month, an employer pays a predetermined claim funding factor along with their monthly fixed costs. The funding factor is utilized to fund claims as they are incurred. At the end of the plan year, 100% of the unused funds can be returned to the group or used to offset future plan expenses.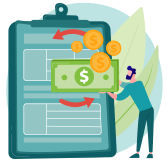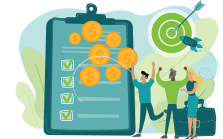 Minimum Essential Coverage (MEC)
In addition to meeting ACA requirements, BPA's MEC plans reduce healthcare costs while supplying benefits that encourage employee participation.
Our MEC plans allow you to:
Meet ACA requirements with affordable coverage that matches your organization's financial goals
Positively engage your employees with options that encourage plan participation
Strengthen your benefit offerings by reviewing the data analytics provided monthly
Bpa Bestlife Wellness Program
Prescription Benefits Management
Reference Based Pricing (RBP)
×
BPA Bestlife Wellness Program
The BPA BestLife Wellness Incentive Program is a web-based platform that puts essential health and wellness tools directly into your employees' hands. The program is completely customizable based off client needs, and the platform has a clean, user-friendly design and simple navigation tools that make it easy for employees to navigate the robust options available to them.
Engaging Wellness Resources
BestLife provides various individual and group wellness challenges that help your employees have fun while getting in shape. Employees also have access to a library of health and wellness articles that keep them up to date on the latest health insights.
Track Improvements in Workforce Health and Fitness
BestLife supplies a number of integrated options that allow members to track their health and fitness progress, and members can even sync their wearable devices to our platform.
Employee Reward Program
BestLife adds additional assistance for motivating employees by rewarding them for healthy decisions. Once earned, these credits can be put towards deductibles.
×
Telemedicine
BPA's online member portal connects employees with board-certified primary care physicians, eliminating the need to be physically present at a doctor's office. 
BPA's Member Portal is equipped with excellent features:
Telemedicine: Through our telemedicine vendors Healthiest You, Teledoc and Health Wallet, members are able to contact a board-certified doctor online or over the phone. These calls are great for minor illnesses and injuries like allergies, bronchitis, earache, sore throat, sinusitis, pink eye, strep throat, respiratory infection and urinary infection.
Prescription drug comparison: Many employees budget their family healthcare, so they appreciate our app that finds the best prices on their prescription drugs.
Provider information: Our Member Portal provides employees with information about network providers in their specific area.
×
Care Management
Growing government regulations, new technologies and increased healthcare consumption are all factors that contribute to the rising cost of healthcare. However, that doesn't mean health benefits have to absorb more of your organization's revenue.
From hospital precertification to onsite wellness programs, BPA ensures our members receive the highest level of care at a cost you can appreciate.
BPA helps you manage the quality and total cost of care through:
Hospital precertification
Large case management
Disease management
Onsite Wellness Programs
×
Data Analytics
At BPA, we understand the importance of data analytics because we know you can't control when your employees get sick, but we want to be sure you can manage your organization's risk when it does occur.
BPA gives you the tools to analyze how your members use healthcare so you can make appropriate plans and adjustments. Supplying this data makes predicting risks to your workforce more accurate.
BPA's data analytics allow you to:
Compare group experience with national normative data
Identify and mitigate healthcare risk
Implement changes in plan design
Provide appropriate care for those with chronic conditions
X
Compliance
The ever-changing rules and regulations for COBRA can be daunting. Knowing what is expected of you in terms of notification and implementation with your employees can be very confusing.
BPA frees your HR department from the heartache these changes cause and can handle all the requisite record-keeping and notifications. As a BPA partner, we will ensure you remain compliant with the latest changes to COBRA.
Our COBRA compliance offering puts us in charge of:
Tracking time limits
Notifying eligible employees
Coverage implementation
Calculating costs
×
Prescription Benefits Management (Rx Management)
Prescription drugs represent a significant portion of healthcare spending. Specialty Pharmacy is one of the single highest cost drivers for benefit plans. BPA's risk mitigation helps manage your specialty pharmacy spend through formularies, step therapy and prior authorization
Our innovative prescription benefits management services provide peace of mind by allowing clients to save on their prescription medication. In addition, our 100% pass-through Rx rebates ensure unused funds are returned directly back into the plan.
100% pass-through Rx rebates
Risk mitigation services
Savings on specialty pharmacy spend
Prescription medication savings
Stop-Loss
×
BPA takes great pride in our traditional stoploss model. Our working relationships with a variety of stoploss carriers, pharmacy benefit managers, telemedicine vendors, care management vendors, and reference-based pricing vendors allow our broker partners to "Build Their Own Bucket" of turnkey solutions for their clients.
We are a transparent TPA that provides full disclosure of Administrative and Claim Costs. BPA is agnostic to the PBM, PPO, RBP Vendor and Stop-Loss Carrier.
Program Details:
Within our traditional stoploss market, we are able to shop reinsurance with various carriers within a variety of group sizes ranging from 5 to 3000+.
We work with many PBMs and specialty drug vendors to ensure the Rx plan is right for your client as it pertains to drug costs and potential rebates.
We have the ability to customize plans, contract parameters, specific deductibles and more to suit your needs.
Included in this product is our BPA BestLife Wellness incentive portal at no cost to you.
Deerwalk Executive Analytics are included on all BPA products, allowing you to become the risk consultant, identify potential large claims and ensure the success of the plan.
×
Reference Based Pricing (RBP)
Reference-based pricing is a healthcare pricing plan that assumes a base price for standardized procedures. The BPA Reference-based pricing program allows you to pay that fair and reasonable rate for medical services through transparent pricing data.
Traditional health plans give employers little control over what they pay for a specific employee's healthcare. Our RBP program allows employers to take back this control.
BPA's RBP program ensures:
Reasonable rates for medical services
Better estimation of healthcare expenses
A Reduction in surprise (balance) bills
Our relationships with popular regional and national preferred provider networks ensure your members get the care they desire at discounted costs by using in-network providers. 






Various Individual Hospitals
– Direct contracting